TAKE CONTROL OVER
YOUR BUSINESS OPERATIONS
The Translogistic solution is a comprehensive, safe and scalable modular enterprise resource planning system. It offers complete assistance to help you be proactive by efficiently managing your workforce and your operations with accurate and available road data.
AN APPROACH BASED ON COMPLETELY MODULAR TECHNOLOGY
ROUTE MANAGEMENT
Route optimization by area or postal code
Navigation map display (Google Maps)
Assign routes to drivers and other workers
Receive route status updates
Track shipments per employee: necessary inventory for assigned tasks
DISPATCH
Top multi-service dispatch platform

Road workers
TL freight (full truckload)
LTL freight (less than truckload)
Tank
Dedicated (hourly calls)

High-performance dashboard
Flexible configuration of contracts, areas, etc., where needed
Task assignment
Real-time transaction development
Drivers and workers' availability
DYNAMIC FORM
Customizable multitask workflow

Configurable task data recording
Transaction and vehicle data recording
Client signature
Transaction document scanning
Automated cloud filing
YARD MANAGEMENT (YMS)
Optimization and automation of yard operations

Record arrivals and takeoffs
Shunt assignment and request
Mobile solution for jockey

Workflow and movements
Yard inventory
Status update
Content

Shipping plan
Customizable schedule management

Location

Doors
Docks
Multi-zone yard
Garages

Operation

Jockey
Gate keeper
Warehouse worker
Received movement workflow
Shipping and receiving schedule
Inventory
Status updates
VEHICLE MANAGEMENT
Availability
Usage
Telemetry (road vehicles and trailers)
Detention
Maintenance
COMPLIANCE
Electronic logbook (Elog)
Circle checks and vehicle inspection configuration
Expense management
Driving behaviour
Dashcam
INVOICING
TL
LTL
Dedicated (schedule)
Manually created (other)
FUEL (IFTA)
Fuel purchase recording (integrated device)
Automated province or state border crossing recording
Automated IFTA report
Vehicle consumption report
Driving and consumption data per driver
AN APPROACH BASED ON COMPLETELY MODULAR TECHNOLOGY
END-TO-END RIGOROUS AND COHESIVE TRACKING PROCESS
01
EQUIPMENT
Integrating a tracking system (GPS or BLE) on your various types of equipment helps locate, visualize and record all necessary operational and maintenance data, which is synchronized in an upper-level dashboard.
02
SENSORS
Our range of vehicle and warehouse sensors send real-time notifications based on your configurations. BLE sensors automate inventory and track freight arrival and takeoffs, while temperature sensors are sensitive to temperature variations, and door sensors detect all door opening and closing.
03
TRAILER
The trailer GPS system is the outset of our smart trailer solution. The synergy between our various sensors and our yard management modules provides optimal operations, influences decisions and conveys quality data.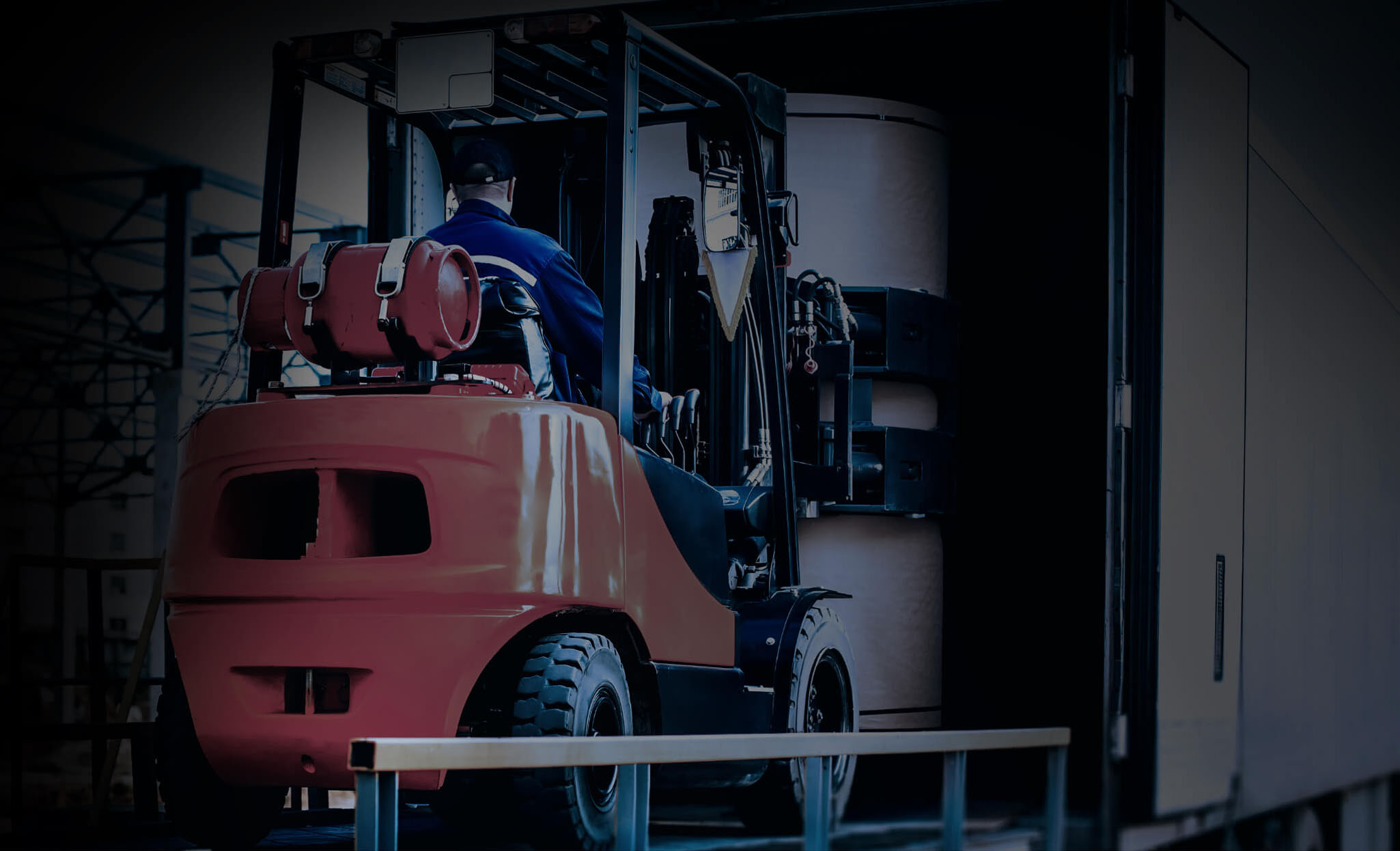 CUTTING-EDGE
AUTOMATION TOOLS
FOR OPTIMAL WORKFLOW
Help your drivers complete their tasks easily with a multitude of computer tools: all-electronic circle checks and inspections, electronic logbook, detailed navigation, document scan, dashcam, signature system…
OVER 20 YEARS
OF EXPERIENCE
ENGINEERING A UNIQUE ENTERPRISE MANAGEMENT SOLUTION
With Translogistic, enjoy a complete, sturdy and flexible computer-based technology giving access to localization and portability features for optimal operations and activities.
CTA: Who